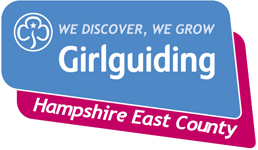 Coronavirus (COVID-19) STATEMENT
Due to the UK Government measures around coronavirus (Covid-19) and social contact UK Girlguiding has suspended unit meetings until further notice.
Although we are not meeting face to face, we will remain connected with our amazing community of volunteers and girls across the UK.
Girlguiding are sharing ways for girls can continue to enjoy our brilliant programme of activities and badges from home and ways stay in touch, check out the Adventures at home section on the Girlguiding national website, www.girlguiding.org.uk.
Some units are in touch with their members via Facebook, Zoom, Skype, email or post, other units will be unable to do this.
We look forward to resuming unit meetings face to face when it is safe to do so.